As our name suggests, we are the home of personalized Bibles. We personalize the Bible you choose by adding a name imprint in gold or silver foil on the cover. You can add up to two lines.

Here are examples of our personalization (engraving / imprinting):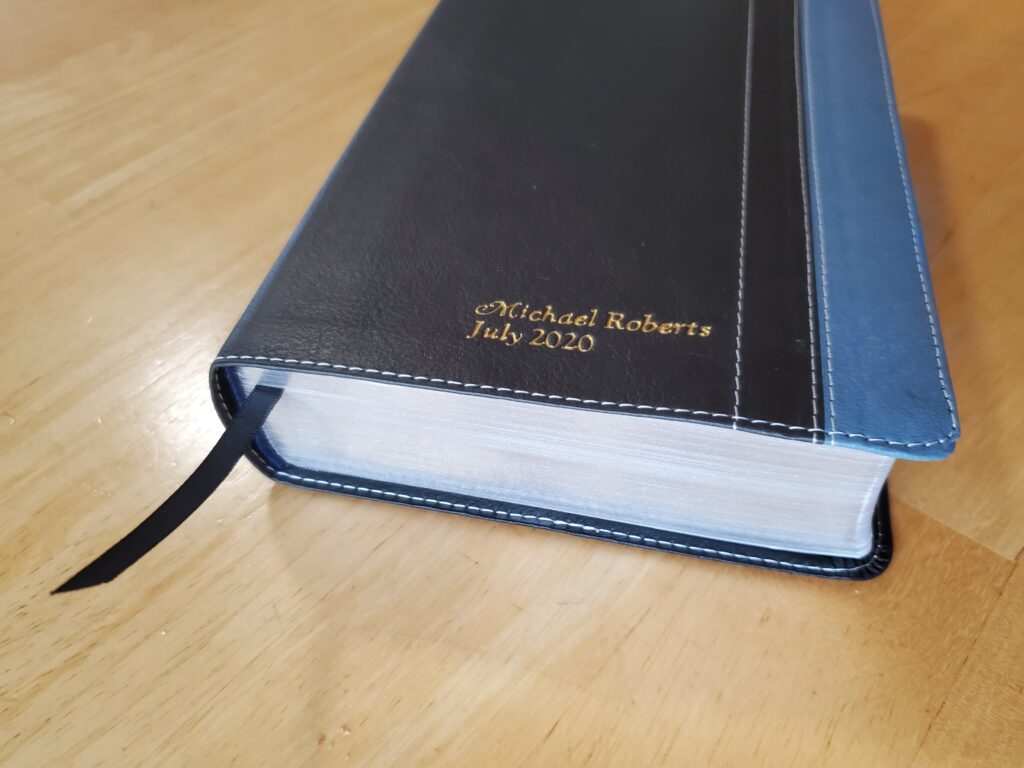 Personalize your Bible for only $9.97 per line! Start by selecting a Bible of your choice and then follow the instructions on the product page to add imprinting.
Personalization Details
Your inscription will be imprinted on the bottom right corner in gold or silver foil to match the Bible printing and trim of the Bible.
Zippered Bibles and Bible covers are usually imprinted on a small gold or silver plate which is fixed to the Bible.
If the Bible has a colored hard or paperback cover we will imprint on a small silver or gold plate and stick that on the Bible.
Names on some imitation leather Bibles, particularly European Leather are branded onto the Bible without using foil – this matches the publisher's printing on these surfaces.

Bible Engraving and Imprinting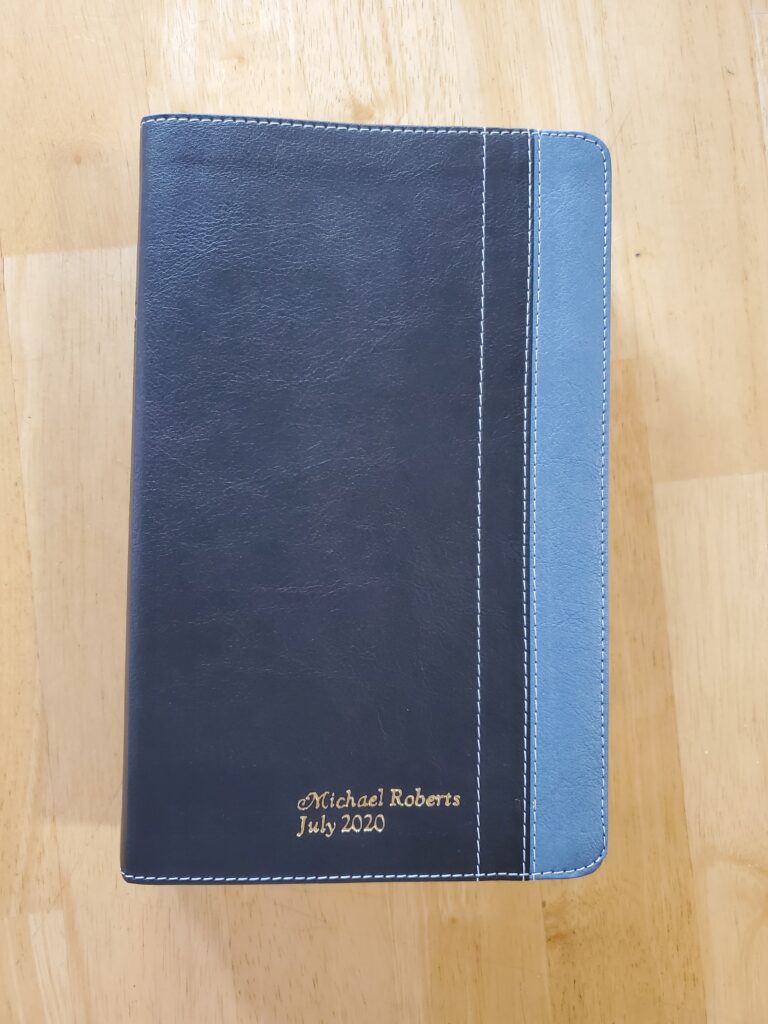 Popular Bibles to personalize: