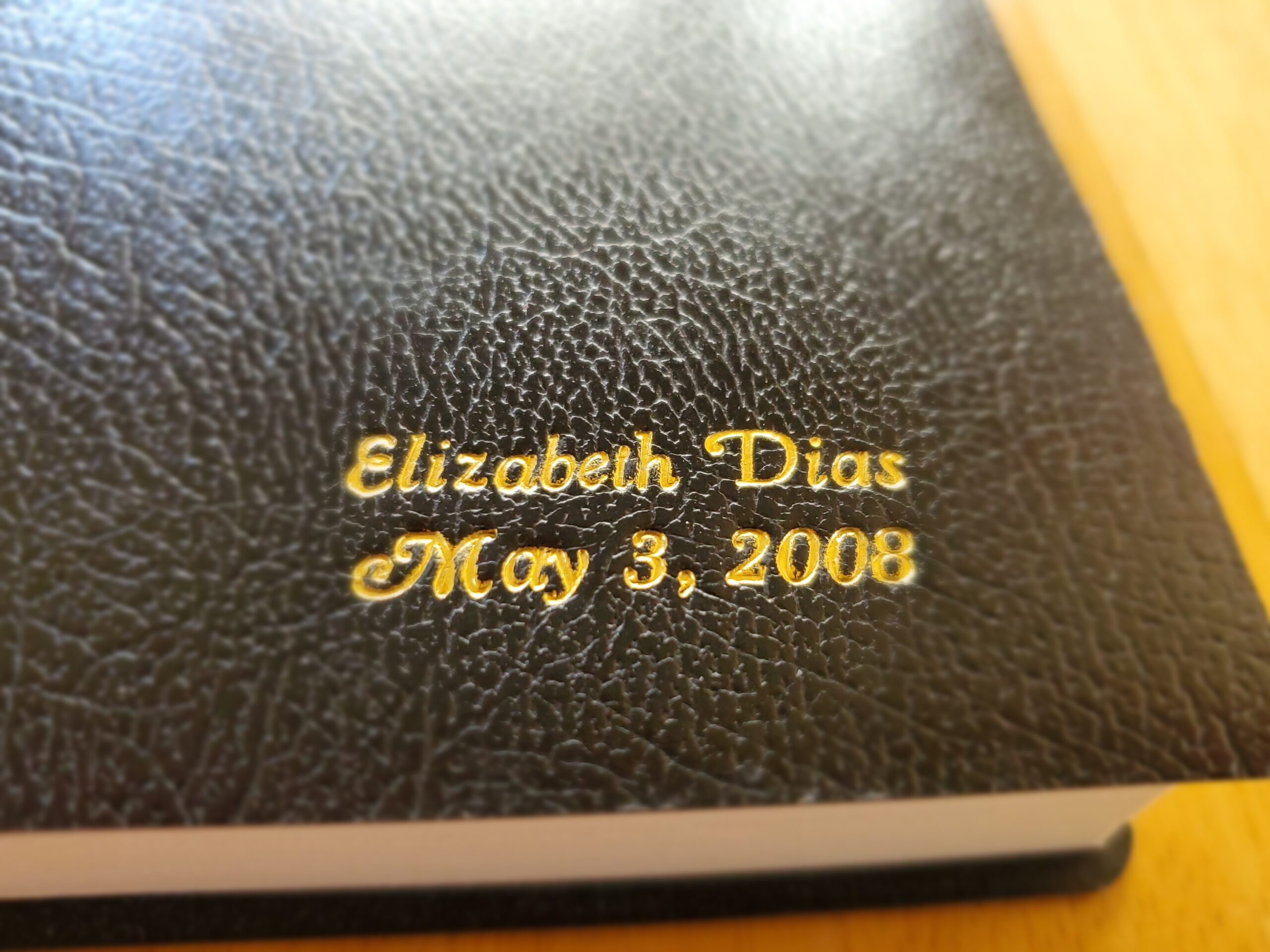 Apart from choosing a Bible that speaks to you, you also have the option to add imprinting (also called engraving) such as a personal name,  study group name, a short inspirational inscription to personalize your Bible.

Personalize your Bible for only $7.99 for 1 line or $14.98 for 2 lines! Just start by picking a Bible and then follow the instructions on that page to add imprinting.
How to add imprinting for your personalized Bible
Just pick a Bible and when the imprinting window comes up add your inscription.
You can add up to a maximum of 25 characters and spaces in total for EACH LINE of text.
Typical time to imprint and deliver your imprinted Bible order: 3-4 business days.
Imprinting Examples
Here is an example of the Personalized Bibles: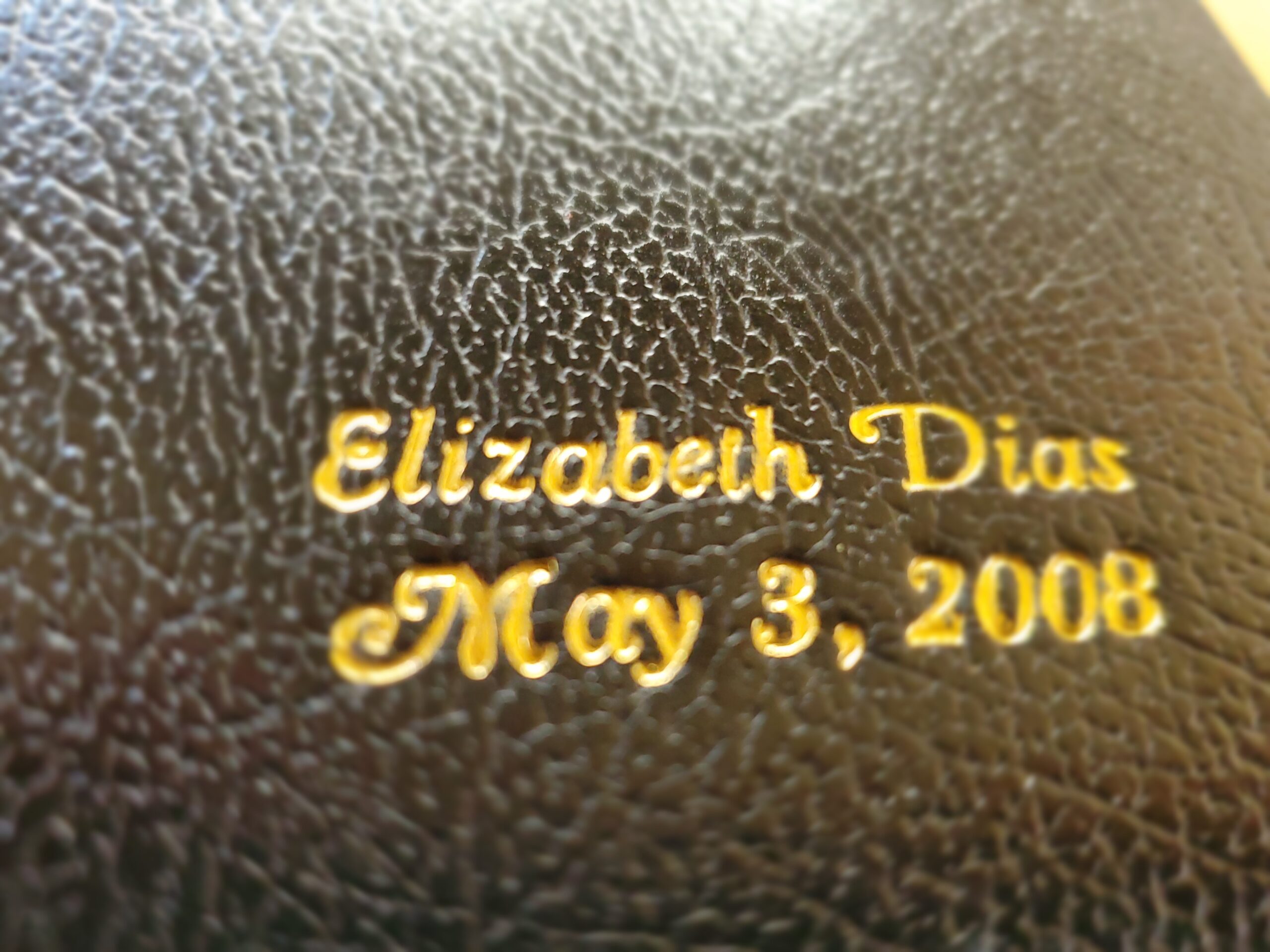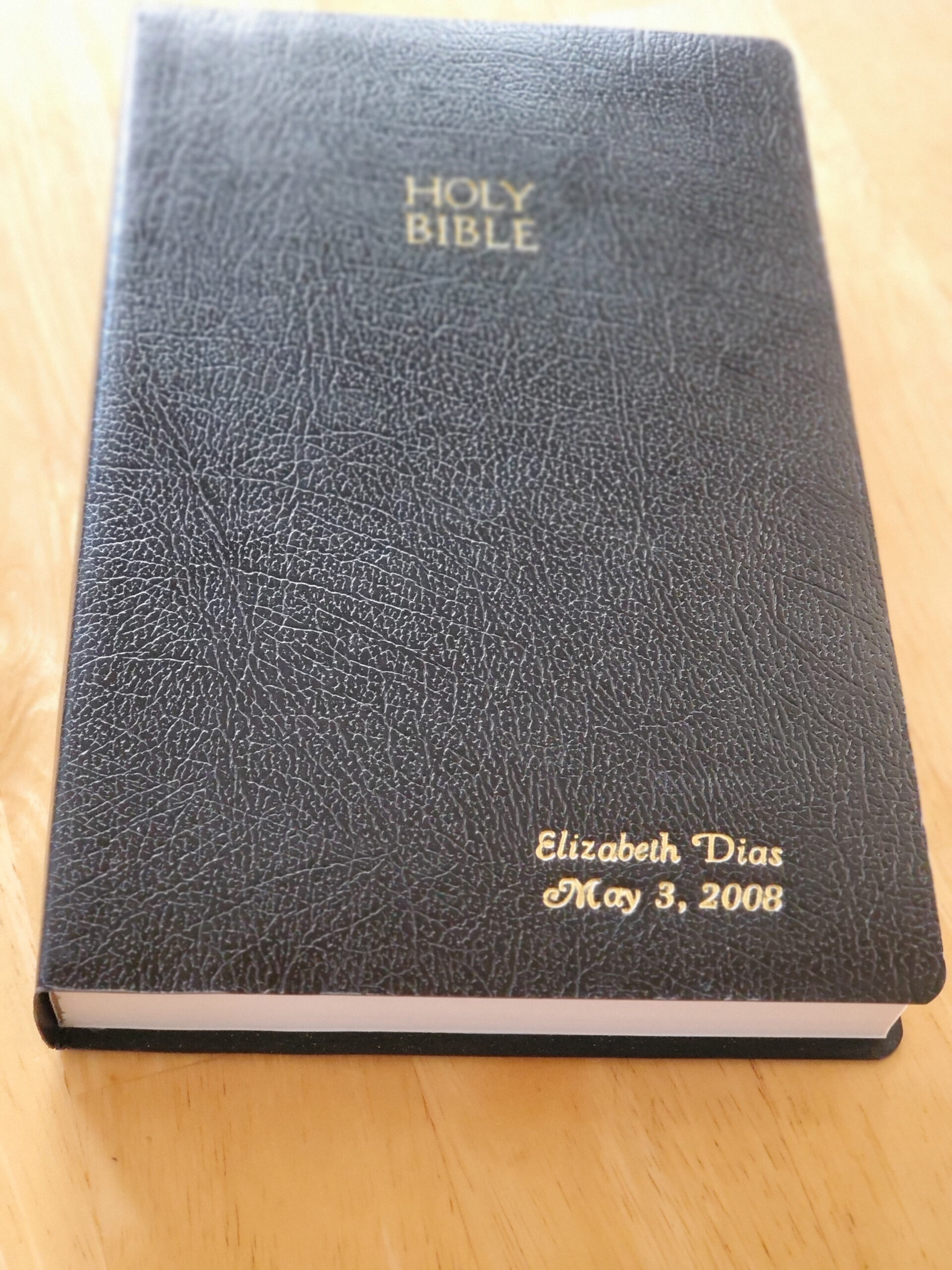 Imprinting Details
Your inscription will be imprinted on the bottom right corner in gold or silver-colored foil to match the Bible printing and page edges.
Snap Flap Bibles are imprinted across the flap if there is insufficient room on the Bible.  Zippered Bibles are usually imprinted on a small gold or silver plate which is fixed to the Bible.
If the Bible has a colored hard or paperback cover we will imprint on a small silver or gold plate and stick that on the Bible.
Names on some imitation leather Bibles, particularly European Leather are branded onto the Bible without using foil – this matches the publisher's printing on these surfaces.
The default type is mixed case 18Pt Goudy script.
 If you prefer all capitals please type the name in capitals and we will use block capital type:
Imprinted Bibles are normally shipped within 2-3 business days following your order.  If we cannot ship your order out within 4 days, we will contact you.

PDFs were created using JPG to PDF